Hello, rabbit enthusiasts! As we all know, our fluffy, endearing rabbit companions are sources of delight. However, when the summer season rolls in, they may encounter certain challenges. Particularly, the intense heat can be an adversary for our cute furry buddies.
So today, we're going to discuss some strategies to keep them cool, comfy, and hopping happily all summer long.
Water is Your Rabbit's Best Friend
Firstly, let's focus on hydration. Water is crucial for your rabbit's health, particularly during the hot season. Your bunny should always have access to a fresh and cool supply. Make sure to refill their water dish regularly and check it frequently to maintain an optimal level.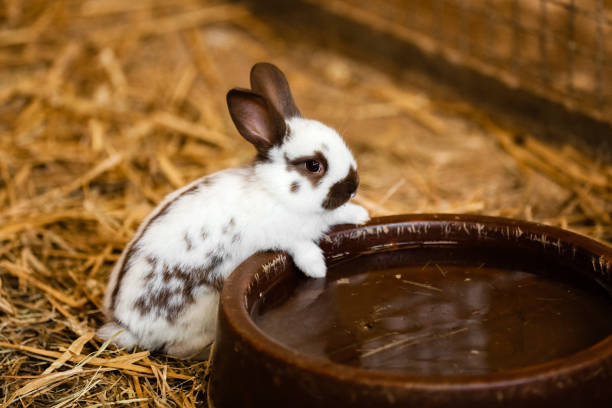 But there's another fun and effective trick you can employ. Fill a couple of plastic water bottles and pop them into the freezer overnight. When morning arrives, take them out, wrap them securely in a soft towel, and place them in your rabbit's living area. These chilled bottles offer a wonderful oasis of coolness that your bunny will appreciate on a hot day.
Consider a Pet Cooling Mat
Ever heard of a pet cooling mats? These are not exclusive to our dog and cat companions; they are equally beneficial for bunnies.
These mats can be conveniently placed on the floor of your rabbit's area. When the heat starts to mount, your furry friend can choose to lie on the mat, experiencing the pleasant chill it offers. Simple, effective, and very much loved by bunnies.
Time Outside Matters
Outdoor play is something bunnies love. But in summer, the timing of this playtime becomes vital. Aim for early morning or late evening hours for your bunny's outdoor escapades. During these times, the sun is less intense, and temperatures are generally cooler. Thus, your rabbit can indulge in outdoor fun without risking overheating.
Ibiyaya's Carriers are Worth a Look
When we talk about rabbit comfort, Ibiyaya's carriers and strollers stand out from the crowd. They have meticulously considered every aspect to enhance the experience for your bunny. Features like built-in sunshades not only guard your rabbit against harsh UV rays but also provide a cool shelter for them to rest and relax.
These carriers aren't just functional; they're also highly comfortable and roomy. The well-ventilated design ensures proper airflow, reducing the likelihood of overheating. Trust us — your bunny will adore being toted around in such a comfy carrier.
Fans are a Good Idea
Even a small, strategically placed fan can be a game-changer. It can improve air circulation within your bunny's environment, making the room feel considerably cooler.
A word of caution, however. The fan should never be directed straight at your rabbit. Direct airflow can cause discomfort or stress for your bunny. The goal is to cool the room, not your rabbit directly.
A Lighter Diet Helps
The heat of summer can necessitate a shift in your rabbit's diet. Foods that are high in water content, such as leafy greens, can help maintain hydration levels in your bunny's body. This natural source of water can be an excellent supplement to their regular water intake.

Shade is a Must
Whether your rabbit spends their time indoors or outdoors, providing shade is non-negotiable. Ensuring ample shaded areas gives your bunny the freedom to retreat from the heat whenever necessary.


Regular Grooming is Key
If your rabbit has long hair, it can exacerbate their discomfort in the summer heat. Regular grooming can be a lifesaver. Frequent brushing of your rabbit's fur helps remove excess hair and prevents matting, making it easier for them to cool down.
In Conclusion
These simple yet effective steps will go a long way in helping your rabbit stay cool, comfortable, and happy this summer. Remember, the goal is to create a suitable environment that protects your furry friend from the stress of high temperatures.
Monitor your rabbit for any signs of heatstroke and seek immediate veterinary assistance if needed. The health of our bunnies is paramount, and it's better to be safe than sorry.
With a little thoughtful preparation, you can ensure your bunny enjoys a cool, refreshing summer. They'll be grateful for your efforts, no doubt about it! Let's strive to make this summer a delightful experience for our furry friends.