New York City is a bustling metropolis filled with pet lovers who often want to explore the city with their furry friends. While navigating the busy streets of the Big Apple can be challenging, pet-friendly transportation options make it easier for pet owners to travel around the city. 
In this article, we will delve into the world of pet-friendly transportation in New York City, including buses, trains, and subways. We will also explore the specific regulations and guidelines pet owners should be aware of to ensure a smooth and enjoyable journey.
Additionally, we'll highlight some of the innovative and practical pet strollers by Ibiyaya that can enhance the travel experience for both pets and their owners.
Pet-Friendly Buses
New York City's extensive bus network provides an accessible mode of transportation for pet owners. Many bus services in the city allow pets onboard, provided they are properly contained and meet certain guidelines. As a responsible pet owner, it's important to ensure your pet is well-behaved, leashed and poses no disruption to fellow passengers.
The Ibiyaya Transparent Hardcase Pet Carrier is an excellent choice for buses in New York due to its transparent design, sturdy construction, adequate ventilation, and security features, providing a safe and comfortable travel experience for your pet. With its durable hardshell frame and secure door latch, it ensures the safety and containment of your pet when riding the bus, while its mesh panels and ventilation holes guarantee proper airflow and prevent overheating. It's a reliable and practical option for transporting your pet on New York buses.
Pet-Friendly Trains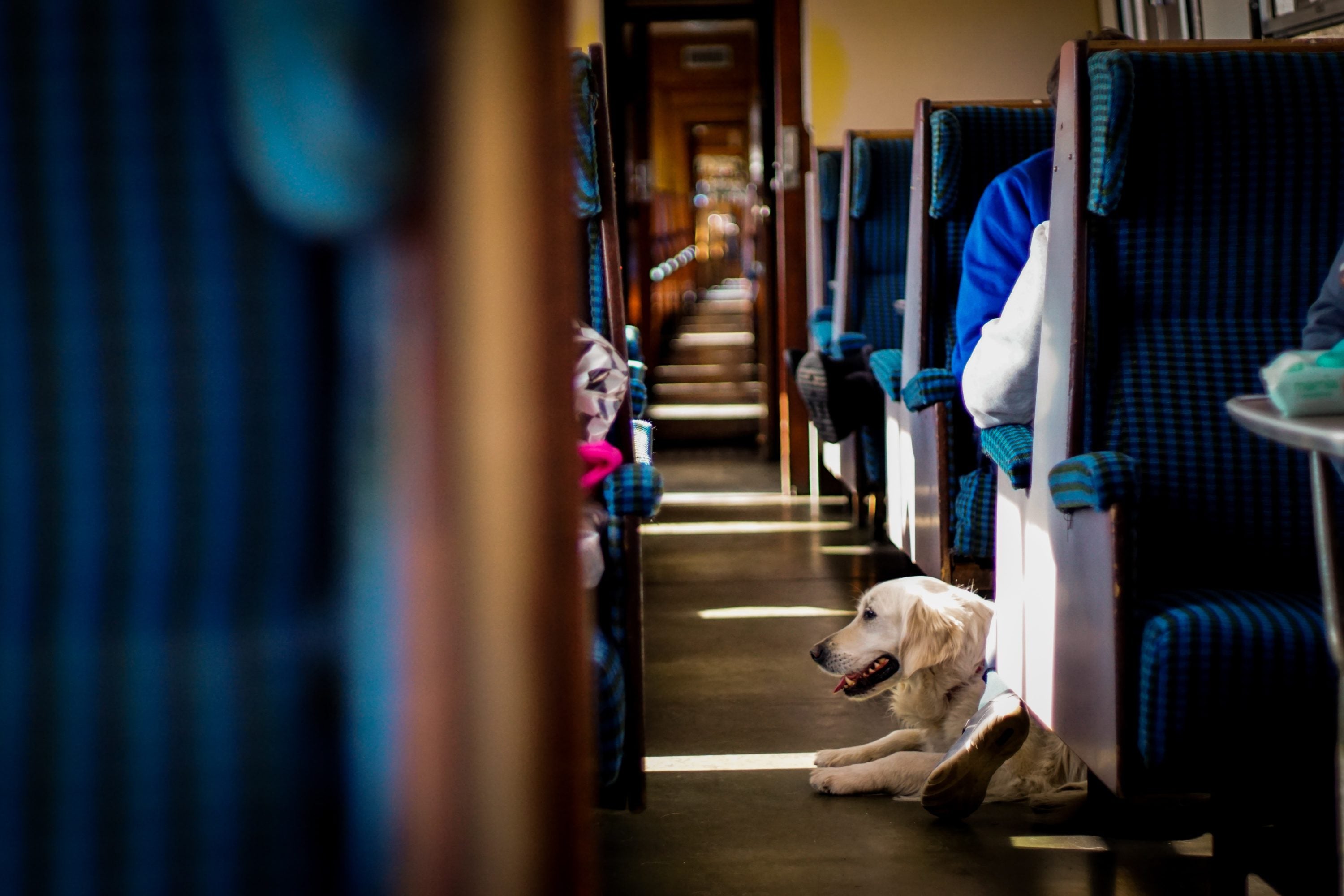 The train system in New York City, including the iconic subway, offers another pet-friendly transportation option. Similar to buses, guidelines must be followed to ensure a safe and pleasant experience for all passengers. Most train services require pets to be kept in carriers or strollers while onboard.
The Hug Pack Dog Sling Carrier is a fantastic choice when traveling on trains in New York. This sling-style carrier offers a comfortable and secure way to transport your dog during train rides. It's specifically designed to keep your dog close to you while keeping your hands free. Its ergonomic design evenly distributes the weight across your shoulder and back, ensuring a comfortable carrying experience throughout the train journey.
Pet-Friendly Subways
New York City's subway system is the lifeline for many commuters, and fortunately, it also accommodates pets under certain conditions. Pets are permitted in the subway if they are carried in a carrier or stroller and do not disturb other passengers. It's crucial to note that during peak hours, there may be restrictions on large strollers, so it's advisable to plan your subway trips accordingly.
The Ibiyaya Collapsible Traveling Pet Hand Carrier is an ideal choice for traveling on New York subways with your pet. Its compact and portable design allows for easy navigation through crowded subway stations and trains, while its durable construction and secure zipper closure ensure the safety and containment of your pet. With its convenient collapsible feature, this carrier offers a practical solution for subway travel, providing a comfortable and secure space for your pet on your New York adventures.
Pet-Friendly Ferries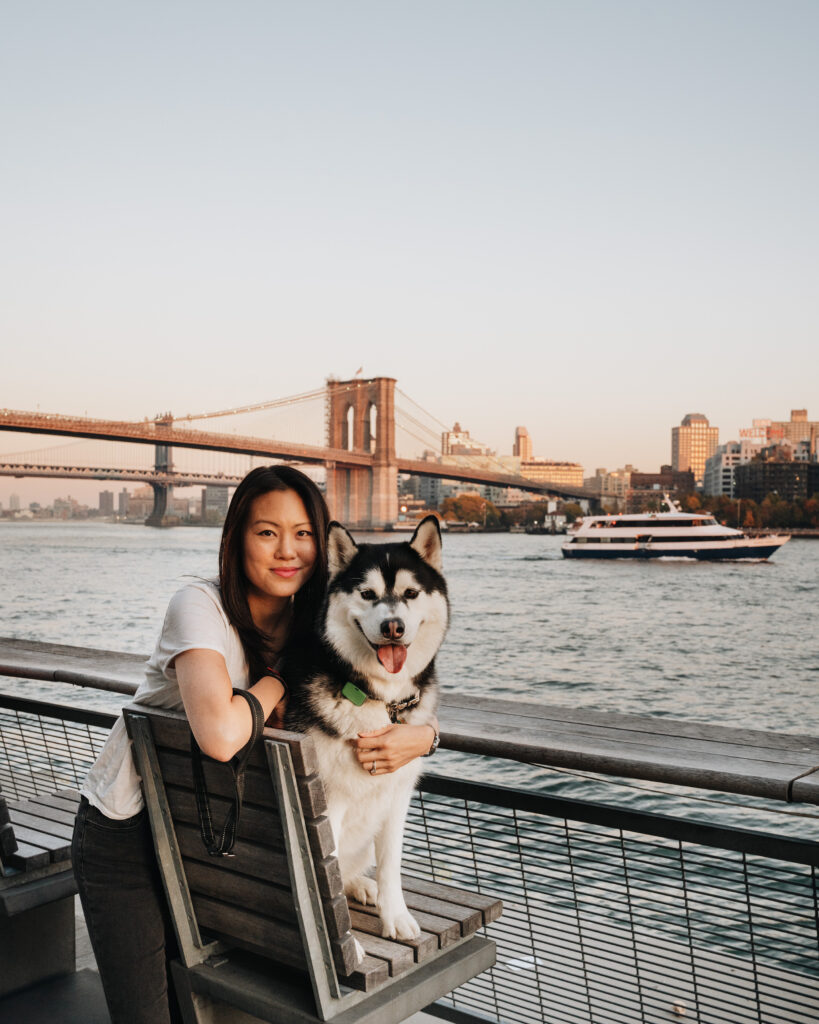 In addition to subways, buses, and trains, New York City offers pet-friendly ferry services, providing a unique and scenic way to travel across the water. Most ferry operators allow pets on board as long as they are leashed or kept in a carrier. While specific regulations may vary between operators, it's essential to check their guidelines before boarding. 
The Canvas Pet Tote Bag is an excellent choice for riding ferries in New York. This stylish tote bag is specifically designed for small dogs and cats, providing a convenient and fashionable way to transport your pet during ferry rides. It offers several features that make it ideal for ferry travel, namely its compact size allows for easy maneuverability and storage on the ferry. The bag is made of durable canvas material, ensuring longevity and reliability during your journeys.
Enjoy NYC With Your Fur Baby
Exploring New York City with your pet is a joyous experience, and understanding the pet-friendly transportation options available is essential for a seamless journey.
Whether you choose to hop on a bus, ride the train, or venture through the subway, adhering to regulations and guidelines ensures a positive experience for everyone involved.
Incorporating an Ibiyaya pet stroller into your travel plans can significantly enhance the comfort, safety, and convenience of your pet's journey, allowing you to explore the vibrant streets of New York City with peace of mind. So, grab your pet stroller, plan your routes, and embark on an exciting adventure with your pet!
Editor's note: Before planning to bring your beloved pets along on public transportation, we kindly advise you to thoroughly familiarize yourself with the rules and regulations set forth by the relevant transportation authorities. While we strive to provide accurate and up-to-date information, it is essential to verify the guidelines specific to your location and mode of transport before embarking on your journey.