Abstract
If you're like most bunny owners, you might want to take your furry friend with you on road trips. But traveling with a bunny can be tricky – they need special items to make the journey safe and comfortable. In this blog post, we'll discuss the best travel items for bunnies, so that you can rest assured knowing that your bunny is well taken care of. From a bunny stroller to a water bottle, we've got you covered!
---
In this article, we'll go through the following topics:
---
If this sounds interesting to you, keep reading!
Bunny Stroller
View this post on Instagram
The best travel item for bunnies is undoubtedly a bunny stroller. A bunny stroller allows you to take your bunny with you on walks and hikes, without having to worry about them getting lost or injured. It's also great for taking your bunny places where they wouldn't be able to go otherwise, like the grocery store or the park.
Bunny strollers are also good for going around the city, malls, and even going to the vet. Having a safe and secure space will help your bunny stay happy and comfortable whenever they go out and about.
A sturdy carrier or stroller is essential for traveling with your bunny. Not only does it keep them safe and secure, but it can also be helpful when navigating busy areas or traveling on public transport. Make sure to choose a carrier or stroller that's big enough for your bunny and has plenty of ventilation, so they don't get too hot or stressed out while traveling.
Collapsible Food and Water Containers
Another essential for bunny travel is a collapsible food and water container. This will come in handy when you're on the go and need to give your bunny a quick snack or drink. The container can also be easily cleaned and stored, making it perfect for bringing with you on trips.
Travel Harness
View this post on Instagram
If you're going to be taking your bunny somewhere they'll be walking around, such as a park or hiking trail, then you'll need a travel harness. A travel harness attaches securely to your bunny's body and allows them to explore their surroundings without running away or getting lost. It's also great for preventing injuries if your bunny happens to wander off the path.
Emergency Kit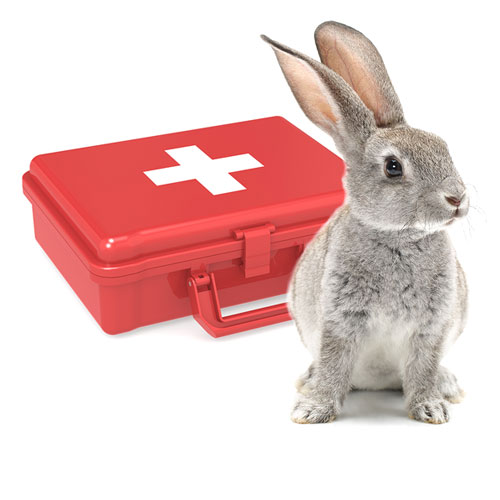 No matter where you're going with your bunny, having an emergency kit would come in handy. This should include a first-aid kit for bunnies, food and water, and any other essentials your bunny might need in case of an emergency.
Portable Litter Box
Your bunnies will need their own portable litter box while on the go. You can either use a travel-sized litter box or create your own by lining a cardboard box with newspapers or an absorbent towel.
Food, water, treats and others
Make sure to bring along your bunny's regular food and water, as well as a few treats for good measure. You may also want to pack some extra hay, in case your bunnies get fussy or run out while on the road.
Ibiyaya Strollers for Bunnies
The other bunny favorite is the Travois Tri-Fold 3-in-1 Stroller for its spacious size and comfort.
If you're planning to take your bunny on vacation with you, make sure to keep them safe and happy with Ibiyaya.
View this post on Instagram
Tell us what you think, leave your opinion below!